NYC 1 212-727-1500
New York Based - Worldwide Experience.
Our Production Facilities are Located at
630 Ninth Avenue, New York, NY 10036 Phone (212) 727-1500

Copyright 2002 - 2011 TOBIN PRODUCTIONS Incorporated

Avid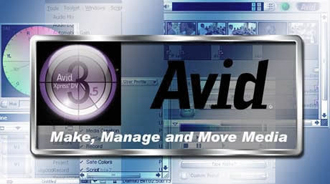 1:1 Uncompressed Video Encoding and Finishing, Sapphire Color Correction, and virtually unlimited storage in our Spacious Digital Non-Linear Edit Suite: Tobin Editorial offers an Avid Suite with a complete set of real time creative and corrective finishing tools, multi-format mastering, and one of the industry's most widely used nonlinear editing interface for professional video and film post-production, the finishing system of choice for creative professionals.
Key Benefits of Avid
: The Avid's high-end, real-time finishing tools include the Sapphire Advanced Color Correction Engine.
Total Conform:
The industry's fastest and most complete conform of Media Composer projects, meaning users can seamlessly conform a Media Composer offline project.
INCORPORATED
VIDEO & AIDIO
Duplication - Standards Conversions
DVD & CD
Authoring & Replication
AVID
Symphony - Video Production